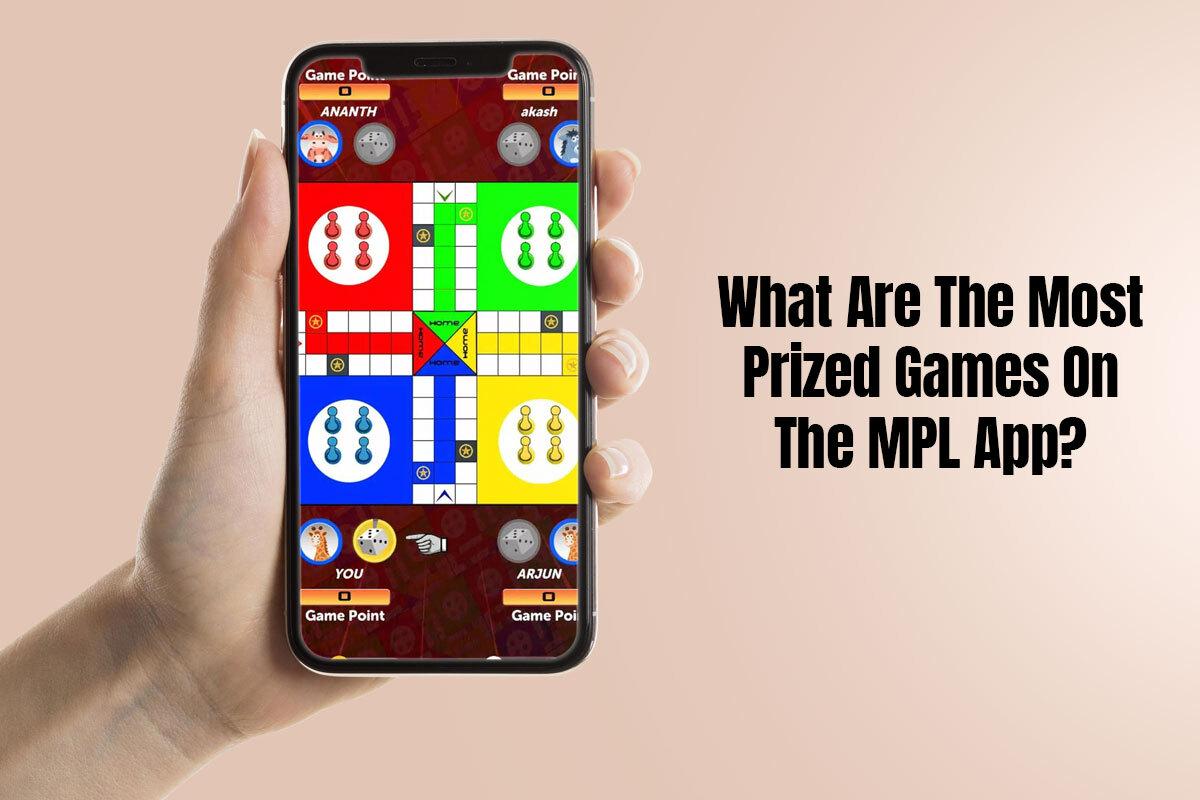 Exciting things are happening in the online gaming world. If you are not part of it, you miss out on oodles of entertainment, fun, and opportunities to win cash rewards. One such online platform with all the ingredients for being a gamer's paradise is MPL or Mobile Premier League. With over 90 million registered users competing for up to INR 30 crore in daily winnings, the platform has grown to become one of the most liked. MPL focuses on fair play and makes it easier for gamers to transfer money and withdraw their winnings via UPI, Paytm, bank transfer, and Amazon Pay. Here's a sneak peek into the prized games on this platform. Since you cannot play 50+ games in a single day, this compilation will get you started.
Call Break
Call Break is a popular card game in India, which is easy to learn and get started. The game's rules are straightforward. It is a trick-taking game where players must analyze the cards dealt to them and bid the number of winnable tricks. The objective is to secure as many hands as possible or at least the number of tricks you have bid.
Ludo
Ludo is a classic board game boasting centuries of tradition and culture behind it. MPL offers this game with a fun and intense twist. As you click Ludo game download, you get to compete against hundreds of competitors worldwide. Although the strategies and rules remain the same, the platform offers dynamic features with easy graphics. Also, you can opt to play solo or multiplayer matches. There are also tournaments offering massive cash rewards. The ludo variants on this platform are ludo dice and ludo win. The former is played with limited moves, and the objective is to score more points than your opponent. Each game lasts four minutes. The latter is another enjoyable variant that avoids the dice and presents a reel of numbers representing each turn of the players. Ludo win is played with four tokens, and each action adds to the player's score. The goal is to score the highest in a limited number of moves. You will earn bonus points if you can capture your opponent's tokens.
Runner No. 1
Runner No. 1 is a popular game on the MPL application. It is an endless running game where players have to overcome various obstacles. Swipe up to jump, tilt your phone right or left to change direction, swipe down to slide, and so on. Use power-ups to increase your score. Once you beat your opponents, the game ends. If you need a mood refresher, this is an entertaining game.
Monster Truck
Monster Truck is a simplistic adventure game. It is a free-to-play game featuring cash games where players win real cash rewards. It is a fun racing game where players must control the truck across hilly terrains, perform stunts to earn extra points, and defeat opponents by scoring higher points. The game pits you against real-life players aiming to score higher points. The game has straightforward controls for reverse and forward flips, you can perform stunts to earn bonus points, boost features to increase truck speed, and collect medi-kits to repair your truck.
The game ends with the health or fuel for either player depleted. The winner is the player with the highest score.
Bike Racing
Bike Racing is a fun and exciting game that will entertain you for hours. It is the perfect game to unwind and relax. It is a two-player game where both players compete against each other to get to the finish line. But reaching the finish line is not a piece of cake. Players must dodge many bends, curves, and obstacles with optimum speed. The faster you get to the finish line, you can defeat the opponent. It is a fun running game that can be played for hours.
Carrom
Carrom is a popular online board game on the MPL application. The game is super fun and keeps players on edge. You must compete against live opponents and shoot your shot within the given time limit. You must try and shoot before your opponents make a move. Besides beating the opponent, do your best to beat the clock. Also, you can participate in online tournaments and win cash rewards.
WCC2
WCC2 (World Cricket Championship 2) is one of the popular online cricket games on the MPL application. Cricket fans love playing this game as it takes cricket gaming to the next level. Featuring famous cricket shots, realistic ball physics, and many other exciting features, WCC2 is a versatile game promising crazy fun and intense competition. You can personalize your team and cheer the players using customized banners. WCC2 will indeed satisfy the cricket lover in you as the game invites you to witness real cricket games with real-time game situations and 3D graphics. The game also features scintillating animations, multiple camera angles, batting camera settings, cricketing avenues, hot events, new controls, blitz tournaments, and more. If it is a realistic cricketing experience that you want, this game comes closest to the real thing.
The Bottom Line
There you have it! These are the top and most prized games on the MPL application. You can play with your friends or real-life opponents. Besides these, you will find other shooting, arcade, puzzle, and fantasy cricket games on this platform. So, what are you waiting for? Join the world of online gaming and have fun.